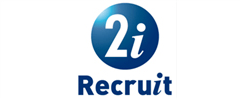 Legal Secretary (Client Document Executive)
2i Recruit
Guildford, Surrey

£26,000-31,000 per year
Permanent
Full-time
Legal Secretary (Client Document Executive) – Guildford – Property and Litigation

£26,000 – £31,000

This role will form part of "Internal Client Services" team providing dedicated services across all practice groups in the Firm.

Whilst you will be working within the individual practice groups and offices, the reporting lines will be directly to the management structure of the team. You will be responsible for delivering the highest level of internal client services to Partners and fee earners through:
An excellent client support service based upon a detailed understanding of Partners, fee earner and clients' needs
Timely responses to enquiries and high standards for completion of work
Clear, informative and open two-way communication
A desire and ability to provide solutions
Integrity and transparency at all times
An ability to help Partners and fee earners help the clients
Key Tasks and Responsibilities

Document Production
Produce, format and amend emails, correspondence, documents, reports, faxes, deeds and attachments
Produce and amend PowerPoint presentations, organisational charts, mail merges, Excel spreadsheets and graphs
Create marketing documentation such as team sheets, seminar slides and pitch documents
Ensure documents are formatted in the Firm's house style and in line
with existing systems and procedures
Proof read and review documents to ensure accuracy and consistency in adhering to the Firm's house style Dictations
Use available systems and processes to ensure work is prioritised and completed effectively
Ensure documents are produced within the required timescales and to the highest standards
Liaise with Partners, fee earners and the team as appropriate in relation to document production
Build solid relationships with, and provide regular updates to service users on the progress of tasks
Support and help other team members by sharing system and best practice knowledge, ensuring continuous skills development
Other duties and responsibilities

Personal Specification

A Client Document Executive has a responsibility to ensure their skills set remains up to date and they are familiar with the Firm's teams, key individuals, clients, internal systems and procedures. This will ensure that the Client Document Executive is able to carry out their role effectively and, where appropriate, discuss any training requirements with the Client Document Executive Lead or Senior Client Document Executive in their area. The basic skill set to be achieved by each individual Client Document Executive is as follows.
Excellent communication and team skills
Excellent attention to detail
Flexible and dependable
Able to and demonstrate taking initiative
Ability to take ownership and responsibility for own work
Able to remain calm under pressure and work to tight deadlines
Conscientious, approachable and enthusiastic
A desire to enhance the skills of self and others
A strong focus on ensuring the highest levels of service standards are delivered and maintained
Ability to quickly build confidence, respect and trust with others
Accurate typing speed of at least 60 words per minute
Advanced knowledge of Microsoft Word, Outlook, Excel, PowerPoint, research tools and other systems implemented by the Firm, with an ability to pick up new technological skills through training, both on the job and through specific sessions.
Ability to clean document formatting and reformat in the Firm's house style
Ability to repair documents independently or with support from IT
Experience of using BigHand would be advantageous
Ability to quality check and proof read their own work and that of their colleagues
Benefits
25 days holiday and long service accrual
Private medical insurance
Employee assistance programme
Access to corporate gym membership rates
Eye care
Wellness initiatives
Holiday purchase schemes
Bonus scheme
Pension scheme
Income protection insurance
Mortgage advice service
2i Recruit