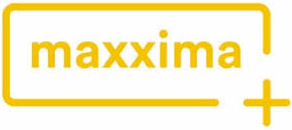 Band 5 Staff Nurse - West London
Maxxima
West London

£20.00 per hour
Temporary
Full-time
Maxxima Nursing Team is currently seeking for a Band 5 Staff Nurse to fill a full-time role in West London. The ideal candidate will have expert knowledge and skills as a staff Nurse.

This NHS role will require you to work in a general inpatient unit and have experience working in a rehabilitation unit or intermediate care setting. You must be able to work in a multi-disciplinary team and care for people with complex needs. You must be able to complete evidence based care and health need assessments.

This role will be 7 days a week with shifts from 07:30 -20:30 or 08:00 - 00:00.

The pay rate for this locum Band 5 Staff Nurse job is £20.00 per hour (Umbrella) due to start ASAP.

Requirements of the Band 5 Staff Nurse role:

You must be a Registered General Nurse with a vailed NMC Pin.
You must have experience working with complex patients.
You must be trained in System 1.
Contact us:

If you are interested in this Band 5 Staff Nurse position, please contact us now by clicking the apply button.
Due to the high volume of applications we receive, regretfully we are only able to respond to candidates who meet our client's requirements.

Reasonable adjustments:

If you consider yourself to have a disability or require any reasonable adjustment during the recruitment process or within the workplace, please highlight this at the earliest opportunity by contacting our nursing team. With this information, we will provide appropriate support to you throughout the process and into your work placement.

About us:

Maxxima has been offering high quality, flexible staffing solutions to the health and social care sectors for over 15 years. We work with public and private health clients, local authorities and social care providers throughout the UK and overseas.

We're the kind of people who put ourselves in your shoes. We'll always go out of our way, putting you first and delivering on what we say. You'll know who's supporting you every step of the way and we'll always have time to take your call.

We like to think we're a little bit different. Why? Because we like what we do, care about what you do, and you'll find we're unusually friendly.

Recommend a colleague:

Often, our candidates are so pleased with our service that they recommend us to their friends and colleagues. To encourage this and say thank you, we offer a referral bonus incentive.

The way it works is simple: if you introduce a candidate who is not previously known to Maxxima and we are successful in placing them, we will pay you up to £250. More information regarding referrals can be found on our website.

*The PQE range stated is purely a guide. We will consider candidates that fall outside of this range if they can strongly demonstrate the required competencies.

Maxxima