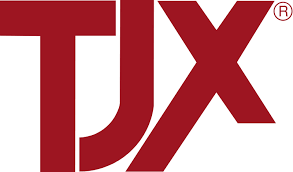 Global Continuous Improvement Manager (Lean Six Sigma)
TJX Companies
Watford, Hertfordshire

Permanent
Full-time
Discovery is at the centre of everything we do. Wherever you find us around the world, if you can think of a product, you can probably find it in our stores. We are part of the TJX Family which includes TK Maxx, and Homesense in Europe and the UK and across the rest of the world you will find us as TJ Maxx, Marshalls, HomeGoods, Sierra and Winners.With variety comes plenty of surprises—our environment is ever-changing, and that's just how we like it. Every day is an opportunity to discover something new about our business, our partnerships and even something exciting about yourself. Are you ready to Discover Different?

We're looking for an experienced Lean Six Sigma Global Continuous Improvement Manager to come and join our team based in #Watford. This exciting role will give you a chance to lead projects within a functional area that can deliver multimillion dollar savings or revenue enhancements on a continual basis. If you'd like to find out more please get in touch with me. We look forward to hearing from you!

The main duties will involve:

Scope and assist in project definition for LSS projects and guide the project team through all phases of the DMAIC roadmap, identify the "Voice of the Customer" through data collection, surveys, and interviews.
Oversee the collection and analysis of data and provide recommendations on the use of Lean and DMAIC tools.
Perform capability analysis and reviews statistical tests for accuracy.
Lead the project team in the generation and evaluation of solutions and develop pilot and control plans to ensure project gains are sustainable
Lead Process Optimization workshops and be knowledgeable in the Agile Scrum methodology, Jira and Product Manager/Owner roles.
Supports the Intelligent Automation and Robotic Process Automation journey at TJX and support the creation of IA and RPA Value case documentation.
Support the process improvement program through the development and delivery of process improvement material and training and participate in the development and maintenance of the Process Improvement standards and methods, utilizing industry best practices.
Provide leadership and guidance to less experienced Associates such as Green Belts. May also participate on project teams outside of the functional area as a subject matter expert (SME).
Support and drive innovative strategies at TJX, be cognizant of the evolving continuous improvement external and internal landscape and capable of enabling new strategies for TJX including the Intelligent Automation program
Coach indirect reports on project performance and support business partners to bring their Process Optimization journeys to life.
Interact and partner with all levels of the organization up to Manager Of and occasionally AVP level on cross functional Process Improvements
Complete special projects as assigned
Decisions pertaining to the definition, analysis, implementation and control of process improvement initiatives
Evaluation of solutions and control plans, support of IA Journey and deployment
Skills and knowledge requirements:
Demonstrated proficiency of Lean and DMAIC tools
Knowledge of Robotic Process Automation and Artificial Intelligence
Presentation and communication skills
Relationship building skills
Project management
Facilitation, team building and change management skills
Mentoring and coaching ability
Demonstrated ability to balance competing agendas
Organizational and time management skills.
Demonstrated ability to deliver measurable results
Bachelor's degree (in Operations Management, Quality Management, Industrial Engineering, Math, Statistics or another technical major preferred)
Black Belt or Green Belt certified essencial
Agile, Safe, PMP, PgMP or Prince2 certification an advantage
Experience in Process Improvement, Quality, Operations, or a technical discipline
Come and Discover Different at TJX. From opportunity and teamwork to growth, we think you'll find that it's so much more than a job. When you're a part of our global TJX family, you have the full support of a diverse, close-knit group of people dedicated to finding the greatest deals and fantastic style. Best of all? They have a lot of fun doing it.

We care about our culture, but we also prioritise the important things like competitive salaries, solid benefits and plenty of room to grow in your role. It's our way of empowering you to make your career here.

We consider all applicants for employment without regard to age, disability, gender, gender reassignment, marriage and civil partnerships, pregnancy and maternity, race, religion or belief and/or sexual orientation.

Jobs2Web